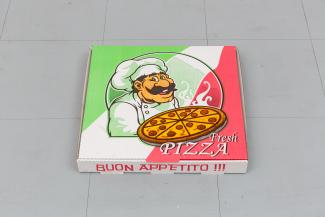 By Guillaume Vandame
Unexpectedly, I first became aware of Mono-ha after attending a talk on Jiro Takamatsu (1936-1998) at Asia House in autumn 2018. It's a subject that in some ways has become more unfashionable than other art forms to emerge from Japan. It lacks the absurdity and messiness of Gutai, a contemporary art movement to Mono-ha involving interdisciplinary ways of making art, the flashiness and bravado of Superflat, a style of Global Pop art influenced by manga and anime pioneered by Takashi Murakami, or the grittiness and theatricality of post-war Japanese photography. Unlike these art forms, Mono-ha is understated and cerebral, nonrepresentational and quiet. It takes time to get into. It's the kind of art which can sometimes be dismissed as taking itself too seriously in its minimal, almost austere, paring down of an object to its most essential characteristics.
And, yet, the origins of Mono-ha are seemingly unrelated to this kind of austerity. Jiro Takamatsu, the pioneer of the movement and whose work is the subject of this outstanding two-person exhibition at the Royal Society of Sculptors with Keiji Uematsu, began his practice as part of the irreverent, short-lived collective, Hi-Red Center, staging public interventions and happenings in Tokyo invoking the spirit of han-geijutsu ("anti-art"), for example, clinically scrubbing the streets of the Ginza District in advance of the 1964 Olympics in Tokyo. These early performances were marked by their playfulness, cynicism, and curiosity towards space and materiality, an approach we can see similarly with the sculptures from his ongoing series, The String in The Bottle (1963-1985), made from found and readymade bottles simply filled with cotton rope or electric cords, on display in the first gallery.
Alongside my writing, I was interested in ways I could update Mono-ha for today through a queer perspective with my artistic practice. After years of collecting readymade and found objects, I began to approach my relationship to things in a similarly matter-of-fact way to create sculpture. Initially, this included three sculptures: She's Like The Wind (Straight Guy), a found VHS of Pocahontas (1995) with an empty bottle of vodka resting on a shelf, Homage to the Square (Daniel and Me), which paired an empty pizza box with a used condom made after a date, and, Gloria, which paired two found bottles of some mysterious bright orange concoction found on the street with an abandoned pink metal pole. The first was a nod to the cheesy pop single by Patrick Swayze about unrequited desire, the second riffed on the objectiveness of the pizza box as a square shape and the work of Josef Albers, while the last sculpture referenced the pop song by Laura Branigan following the breakdown of an intimate relationship.
In this approach, I have continued to make the pizza box sculptures paired with pieces of fake wood or stone and an ongoing series of miniature sculptures pairing Band-Aids after getting tested for HIV with a raw, exposed cherry pit. Inspired by the connections between Arte Povera in Italy and Mono-ha in Japan and the nostalgia of the 1960s and 1970s through the prism of Austin Powers, I called this new aesthetic, Mojo-ha. In some ways, I was trying to restore a kind of ridiculousness to the art of Mono-ha, something that was loud and playful and didn't take itself too seriously. I wanted to show something vulnerable which I felt was lost in the more depersonalised development of Mono-ha. At the same time, in a fast-paced world dominated by maximalism and sometimes overly sophisticated ways of creating sculpture, we can see the lasting value in Mono-ha and artists such as Takamatsu and Uematsu especially in their restraint and self-control, learning to embrace a material as-is, and truly explore its full potential over a lifetime.
 
Image credit: Homage to the Square (Daniel and Me), 2019, Pizza Box and Used Condom. Photo by Tim Bowditch