Opening the Doors of Dora House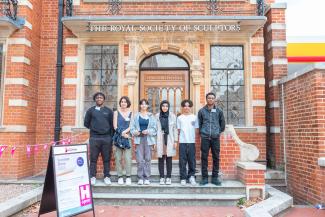 Working with a group of students from St Charles Catholic Sixth Form College, and in collaboration with the Centre for International Learning and Leadership (CILL), the aim of this project was to create a 360 virtual tour of Dora House. 
The group of young people visited Dora House to explore its heritage and history in more detail, creating sketches, capturing images and researching the stories of the artists and creatives who have called this place home.
Archivist and researcher Sarah Haylett guided the group through the process of archival research and the safe and proper handling of historic documents. We then explored the Society's archive, uncovering fascinating information about Dora House when it served as a studio for photographers Elliot & Fry, and as a creative workroom and family home for sculptor Cecil Thomas.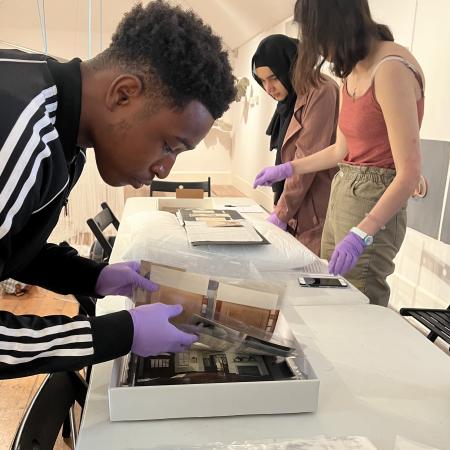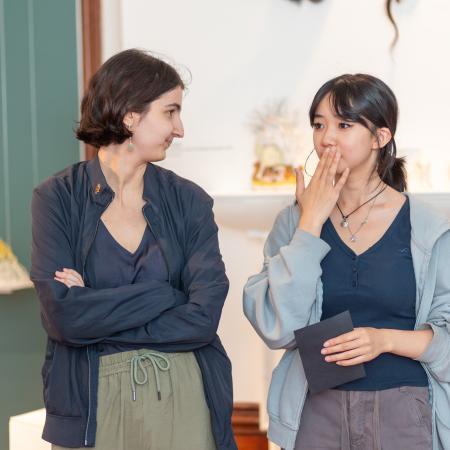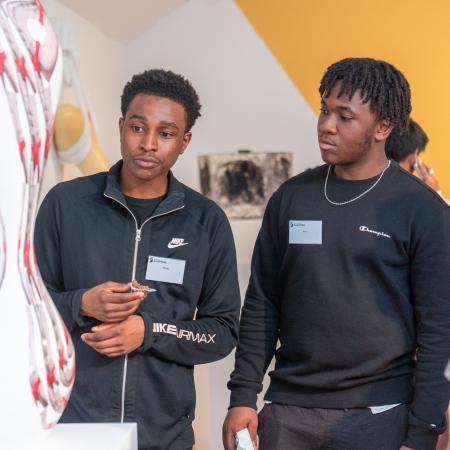 Sculptor Clare Burnett PPRSS led an insightful professional development session on pursuing a career in the arts, and the young people honed their critical thinking skills and broader understanding of the cultural sector through workshops with CILL, visits to exhibitions and creative activities at Dora House. 
The process of creating the tour provided the group with unique digital & technical experience, including the use of 360 cameras and virtual tour software, while also honing their research, teamwork and communication skills. 
The project allowed the Royal Society of Sculptors to explore our archive in more detail, and to unearth fresh information on our historic home. The virtual tour provides an engaging and interactive way to share these discoveries with our audiences, while also allowing visitors to better plan their visit by exploring our site in advance.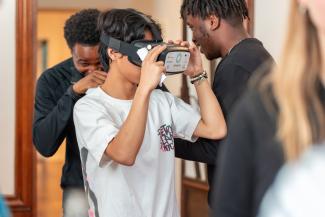 With thanks to the Centre for International Learning and Leadership, and to the National Lottery Heritage Fund for generously supporting this project.

Working with War Veterans
We have worked closely with the Chelsea-based charity Stoll, which houses and helps veterans, on the Cecil Thomas: Soldier Sculptor project.
Through workshops with war veterans we explored how creativity can provide solace and a form of reflection and rehabilitation, as it did for Thomas. 
The project was shared with an exhibition of the veterans' work, shown alongside items from Thomas's archive and our film. 
Sculpture across the generations
Using art and the creative process, this project connected elderly people from Ellesemere House Care Home, including those with dementia, with pupils of Servite RC Primary School.
Together the groups took part in a stimulating and meaningful art activity. Inspired by Channel 4's 'Old People's Home for 4 Year Olds', the aim was to create an inclusive platform for experiential, enthusiastic learning to enable positive connections to be forged between old and young, whilst enhancing health, happiness and personal development.

Film credit: Felix von Stumm for Orpheus Films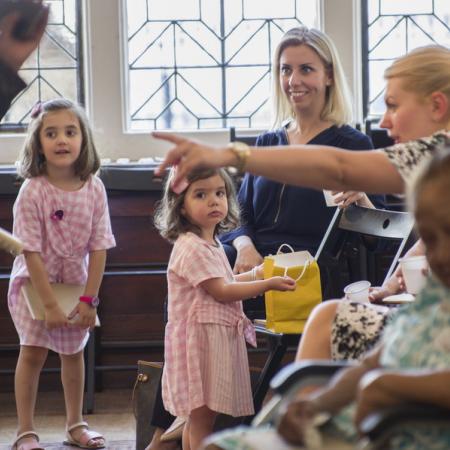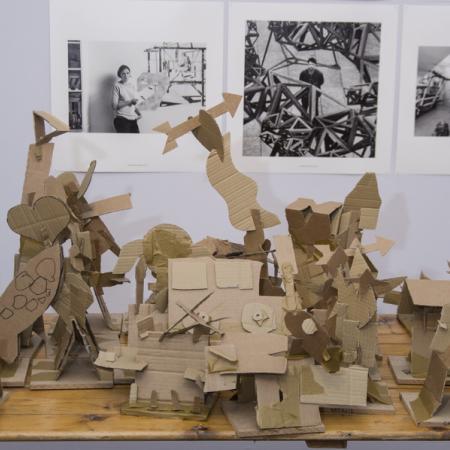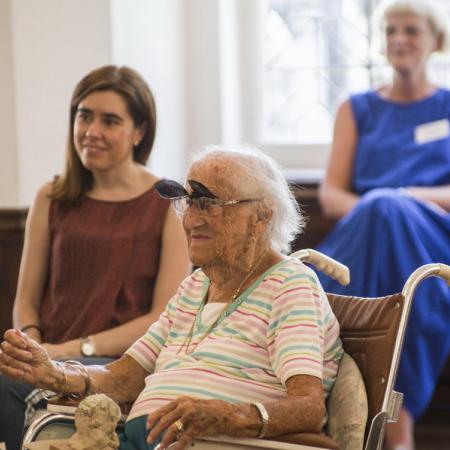 The arts have been recognised by Public Health England as beneficial to health and wellbeing, whilst social interaction is essential to limit the loneliness and isolation increasingly faced by older people.
Extraordinary friendships were formed and the project brought joy and laughter to everyone involved. The elderly participants looked forward to seeing their 'little friends' and their levels of concentration increased.
Overall, the project created a stronger sense of community. The film below is a beautiful insight into the artistic activities and the friendships created. We're looking forward to continuing the connection between school and care home to enable the new friendships to flourish.
 
With warm thanks to the Postcode Community Lottery for their support.