Celebrating a 100 year anniversary
2019 marked the 100 year anniversary of Thomas's tenancy here, and the beginnings of a career influenced by the Great War, through which he aspired to 'bring consolation to the many who were bereaved by trying to convey in bronze the immortality of the soul'.
This project examined Thomas's first-hand account of the First World War and his contribution to its successes and commemoration through a variety of activities that explore and share his unique archive.
Working with war veterans
With the charity Stoll, we ran workshops with war veterans to explore how creativity can provide solace and a form of reflection and rehabilitation, as it did for Thomas. 
Passages from his autobiography were read to participants to provide an insight into his personal experiences and reaction to war, and to inspire their work.
The project was shared as part of Heritage Open Days 2019 with an exhibition of the veterans' work, shown alongside items from Thomas's archive and our film (see below). Events also included sections of the autobiography performed by an actor and a talk with Thomas's sculptor mentee Michael Button.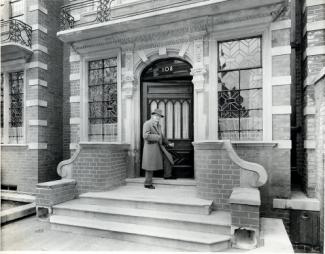 Sharing the Archive
Elements of Thomas's archive relating to the First World War have been re-packaged into conservation-quality materials to protect them long-term. A full transcription of the chapters of his autobiography relating to the war is now available to read and download:
Cecil Thomas's Autobiography: First World War chapters
An illustrated essay has also been created, which features passages from Thomas's autobiography and digitised images of the original pages. This text also touches on the role the Society played in promoting, guiding and facilitating the creation of war memorials around the UK.
There is further information about the Society's work in this area within our Annual Reports from 1919 - 1925 and 1929, and in the foreword to our 1931 'Exhibition of Small Works by British Sculptors' held at the Waring and Gillow's Gallery in London and visited by the Queen.
Collated WW1 excerpts from annual reports
With warm thanks to our volunteers who assisted with the conservation and transcribing work.
Funded by a National Lottery Heritage Fund First World War: then & now grant.

Capturing the project on film.