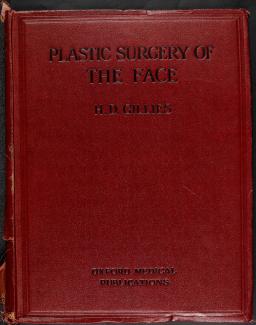 By Rosamund Lily West, Research Curator
The 11th November is the annual Armistice Day commemoration, marking 102 years since the guns fell silent at the end of the Great War. This month we will be hosting an online talk from historian Ellie Grigsby on how, for some, the facial injuries acquired during the war meant they were shunned by society and sometimes even their families. Many of our members served in the Great War but also, amazingly, sculptors were involved in the pioneering surgery to reconstruct servicemen's faces. Ahead of Ellie Grigsby's talk on 10th November, our Research Curator Rosamund Lily West looks at the important roles two of our members played in facial reconstruction during and after the First World War.
Lady Kathleen Scott FRBS (1878-1947)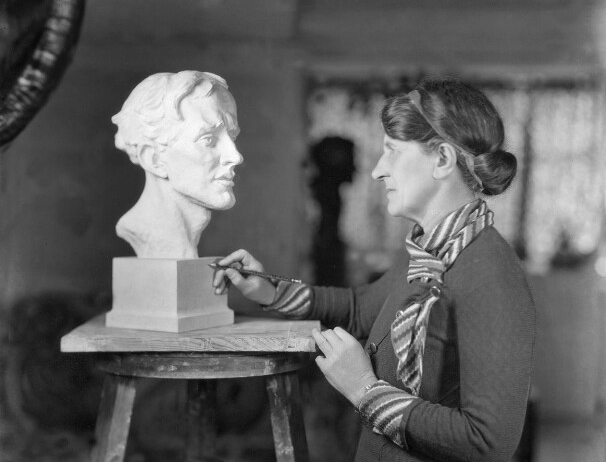 One of our Pioneering Women, Lady Kathleen Scott FRBS (1878-1947) worked at Queen's Hospital (now Queen Mary's Hospital) in Sidcup making plaster casts of injured men's faces under the team headed by Dr. Harold Gillies. Scott described her first subject:
"a man Brooker without any mouth at all…These men without noses are very beautiful, like antique marbles. I have done a magnificent head of Captain Budd, got so engrossed I forgot about lunch".
Dr. Harold Gillies, the 'father of plastic surgery', established the first ever hospital dedicated to facial injuries at Queen's Hospital Sidcup in 1917. The aim of the hospital was to reconstruct men's faces to allow them to lead as normal a life as possible: to be able to eat and speak and, in some cases, to be able to close their eyes, or not suffocate when they lay down.
"Surgery calls Art to its aid"
Gillies published his famous medical book Plastic Surgery of the Face (pictured above) in 1920. In it, Gillies describes how from the first examinations of the patient upon arrival, a sculptor such as Scott was involved in finding out how much of a missing face was flesh, and how much was bone:
"To overcome such difficulties, Surgery calls Art to its aid. A plaster cast of the face is made, and thereon the sculptor, aided by early photographs if available, models the missing contours. With radiographs to confirm that the apparent loss is not merely displacement, the surgeon now has data for adequate diagnosis".
In the book's operation notes Gillies also explains how the sculptor's plaster casts of faces were used to practise on. The operations were complicated and often being performed for the first time. Sculptors were also used to make prosthetic parts such as chins and craniums to be used during operations to reconstruct the face.
Francis Derwent Wood MRBS (1871-1926)
Francis Derwent Wood was one of the Society's founding members, in 1905. He joined the Royal Army Medical Corps in 1915 as an orderly at the 3rd London General Hospital in Wandsworth, London. He began working in the plaster and splints department, but then persuaded the hospital's Commanding Officer to allow him to make metal masks for servicemen with disfigured faces. This became the Masks for Facial Disfigurement Department, commonly known as the 'tin noses shop'.
 In 1917, Wood described his work in the medical journal The Lancet:
"When the surgeon has done all he can to restore functions…I endeavour by means of the skill I happen to possess as a sculptor to make a man's face as near as possible to what it looked like before he was wounded".
The masks were made of copper, electroplated, and then painted to match the skin of the servicemen's face. Missing eyes, eyebrows and eyelashes were painstakingly recreated and the masks were hold on with ribbons or glasses. The department was disbanded in 1919 and it is not known how many masks were made. Very few survive and it is believed that some men were buried wearing their masks.
Both Scott and Wood put their skills as sculptors to remarkable medical use. Sculptors of their generation often gained anatomical knowledge during their education as a sculptor. In the Society's Council Minutes it is discussed in the lead up to the Second World War whether or not sculptors would need to be trained to give similar medical assistance as happened in the First World War. The decision recorded was that they would not be needed in the same way again.
To book onto Ellie Grigsby's free online talk on 10th November, visit the following link.