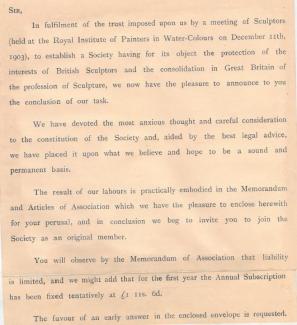 By Rosamund Lily West, Research Curator
I have been working at the Society as Paul Mellon Research Curator for over a year now. The archive is unique and documents the workings of the Society, as well as its' members, since the Society was founded in 1905. The archive consists mainly of annual reports, council minute books and over 1,000 member files. I wanted to write a blogpost to show off, and celebrate, the archive by showing you some of the things I have come across whilst carrying out research for the 'Pioneering Women' project.
This is an exhibition catalogue of an exhibition held aboard the QE2 of works by Constance Freedman FRBS (1935-1982):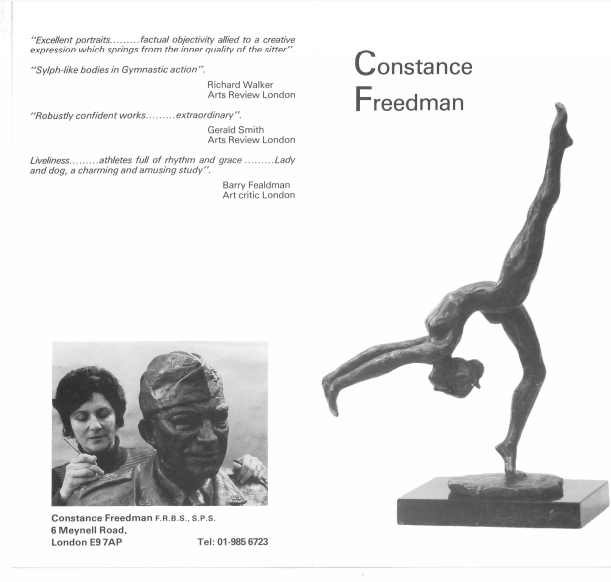 This is a copy of a letter pasted into the first minute book. At the Society's first meeting on 10th January 1905, it is decided that the Society will write to 28 sculptors who will be asked to join and be original members: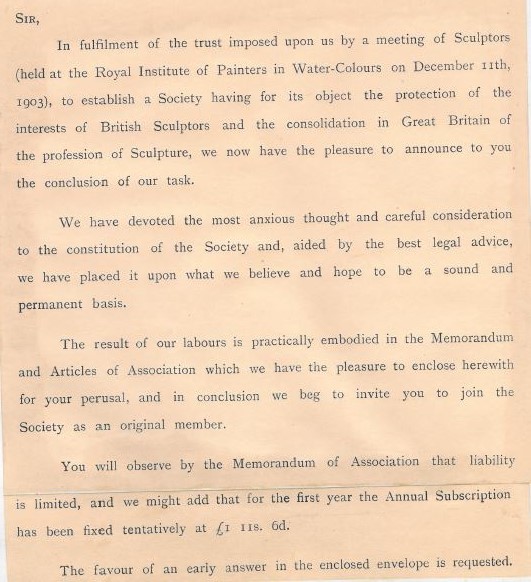 This is the cover of the exhibition catalogue, 'Exhibition of small works by British Sculptors', as well as pages 15 and 18: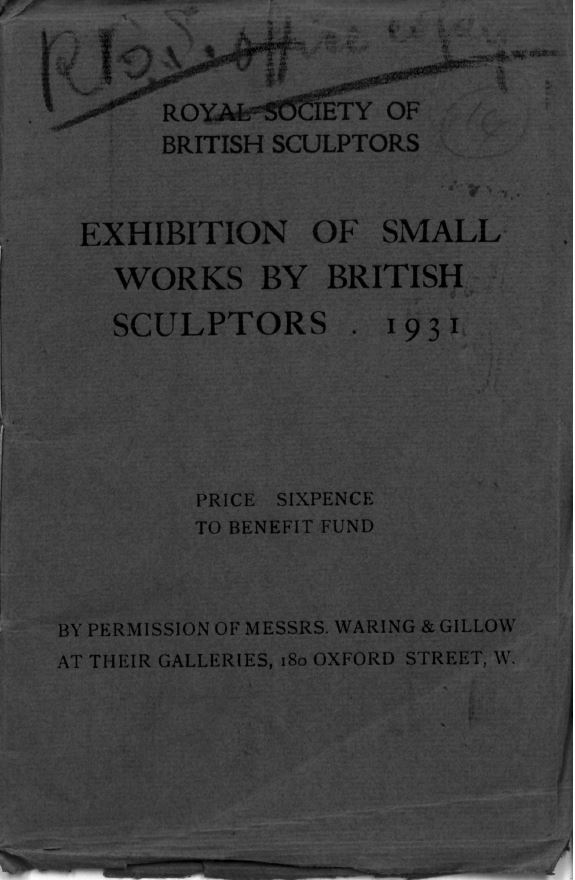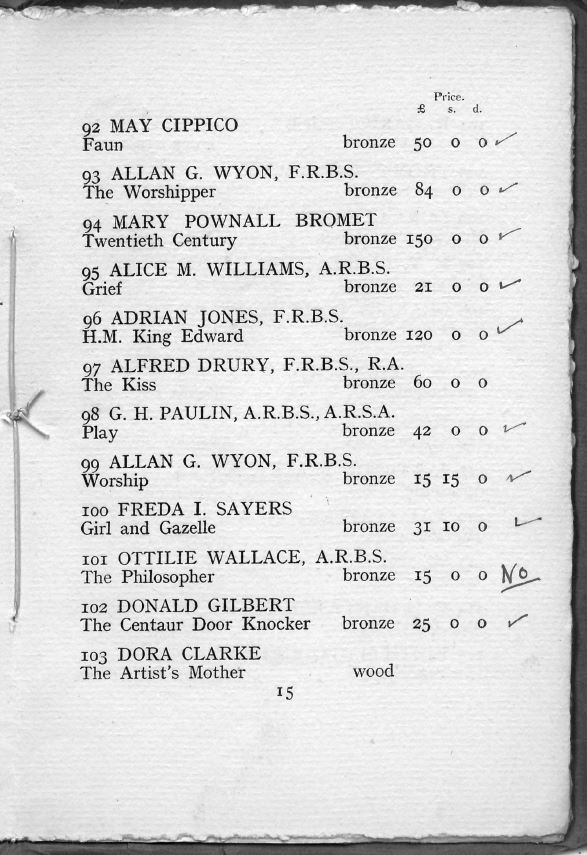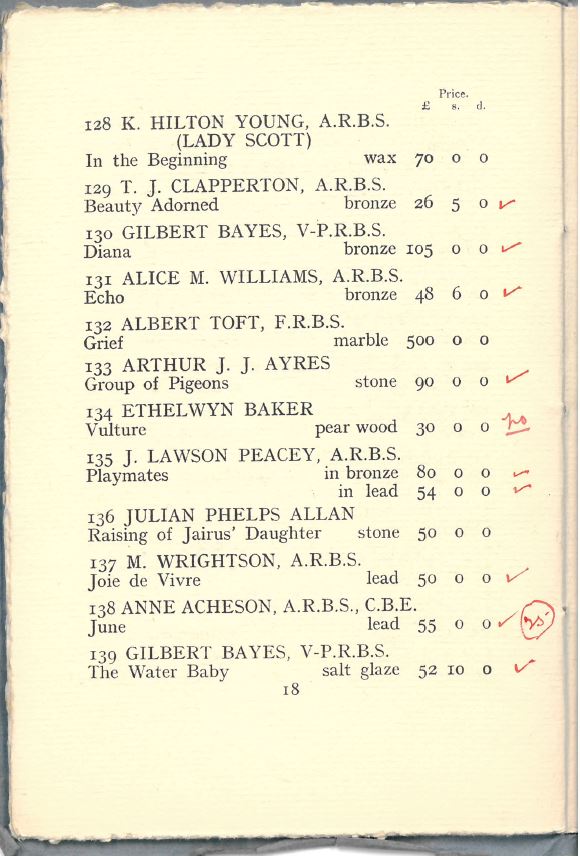 At points in the Society's history, the Society asked members to send in slides of their works. Here, Barbara Tribe FRBS (1913-2000) used Boots hair comb packaging to construct a box to send her slides in: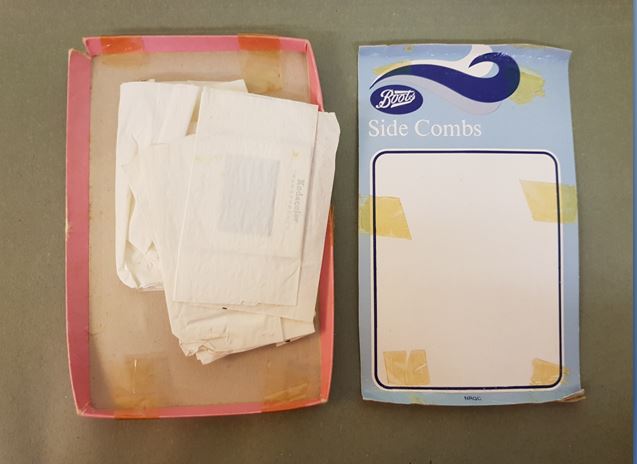 These images are just a small selection of what the archive contains, but I hope they show some of the variety – and character – of the archive.