What's On
Pioneering Women Conference
Free
---
We are delighted to announce our 'Pioneering Women' conference will take place online on Wednesday 10 March, during Women's History Month.
The keynote speaker is Professor Pauline Rose, author of Working Against the Grain: Women Sculptors in Britain, 1885-1950. Rose is Professor of Art History at The Arts University, Bournemouth, and a specialist in British sculpture. Professor Rose's book is the first to look at professional female sculptors in this period.
The day's papers will be arranged around three common themes: 'Conflict and Recovery', 'International Influences' and 'Structures of Support'. The full programme details can be found at the Eventbrite booking link below.
The conference will mark the end of the research project, 'Pioneering Women at the Heart of the Royal Society of Sculptors', funded by the Paul Mellon Centre for Studies in British Art. This conference expands on the work carried out for the 'Pioneering Women' project to explore how female sculptors trained, practised and forged careers within the typically male field of sculpture.
This conference has been made possible through funding from the Paul Mellon Centre for Studies in British Art.
If you are having problems accessing the event please contact us on awards@sculptors.org.uk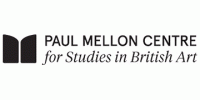 Join Now!