The Royal Society of Sculptors has launched the Suppliers' Circle to enable related businesses and individuals to support the Society and engage with our members.
The benefits include an introductory mention to our members and followers via our e-newsletters, a web listing, invitations to private views and access to sponsorship opportunities.
To discuss joining the Suppliers' Circle, contact Caroline Worthington at director@sculptors.org.uk
Penta Patterns
Established 35 years ago, Penta Patterns and Model Ltd have gained invaluable experience and knowledge across the various projects that they have been involved in. By combining traditional hand and bench skills with 21st century machinery they produce high quality patterns, moulds, models and parts.
Portable scanning equipment allows Penta Patterns to travel to the customer but the team also welcomes customers to their premises, for hands-on involvement if desired. Penta Patterns work in a wide variety of materials and a new carbon fibre department equipped with two autoclaves has broadened the possibilities when it comes to turning your design into reality.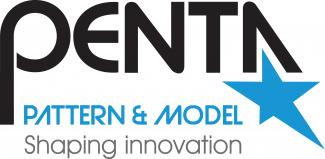 Hallett Independent Art & Heritage Insurance
Hallett Independent is a specialist firm of art, museum and private client insurance brokers. 
As well as arranging insurances and settling claims for art dealers, galleries, museums, collectors, private clients and auction houses, we also advise on risk management strategies to maximise cover for the lowest premium. We are actively involved in the museums sector as trustees and patrons and so understand the financial pressures, and work especially hard to negotiate reduced premiums in what is a highly competitive environment. Our support extends to selected sponsorships, free advice and lectures to museums large and small across the UK.
We are a small, close-knit team of knowledgeable individuals. Independent of the big, global insurance firms, we provide a service defined by professional advice and attention to detail.  And, above all, a love for what we do and who we look after. We welcome all enquiries.