The Royal Society of Sculptors has launched the Suppliers' Circle to enable related businesses and individuals to support the Society and engage with our members.
The benefits include an introductory mention to our members and followers via our e-newsletters, a web listing, invitations to private views and access to sponsorship opportunities.
To discuss joining the Suppliers' Circle, contact Caroline Worthington at director@sculptors.org.uk
3D Compare
3DCompare.com is a world leading UK based on demand manufacturing platform. We offer a wide range of technologies and materials for any company to make in 3D, their digital products using 3D Printing, CNC Machining, Injection Moulding, Laser Cutting, Casting and 3D scanning for example. We find the best method for you.  

Elysian Residencies
Elysian Residences is a UK company and is an investor, developer and operator exclusively in the later living sector.
The Elysian Residences model benefits from extensive track record of the United States senior later living sector, where excellent service and quality design combine to create inspiring and elegant communities.
We have formed a partnership with US brand leader One Eighty, a company with four decades of experience providing luxury hospitality and care. One Eighty manages dozens of later living residences in the United States and has recently expanded its operations to Canada, Mexico and India. Its international success is based upon a reputation for truly exceptional customer service. Our staff are trained at the 'One Eighty University' in Seattle and One Eighty executives support our operations.
Our mission at Elysian is quite simply to build the best later living residences in the world and we focus on creating a happy and positive environment in which you are free to live life on your terms. Our goal is an ambitious one, to make your years living in your Elysian Residence apartment the best years of your life, by creating the most fulfilling living environment that you could possibly ask for.  What's more, the concierge and the 24-hour reception mean there is always someone to help arrange an event or sort a problem, day or night.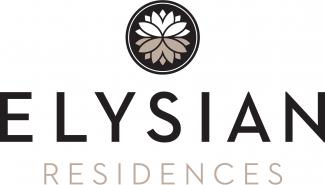 G W Lunt
Realising artworks in Bronze and Brass since 1930.
G W Lunt are a full service foundry specialising in fine art sculpture, furniture elements and architectural hardware. Using the lost wax process we are able to achieve a very high level of detail and complexity, perfect for even the most intricate of work.
We will always welcome artists and clients into our facility and believe that the best work with an understanding of the full casting process from mould to patina and all the steps in-between.
Under new management since 2018 we have now completed a full refurbishment of our 100 year old building, investing over a three quarters of a million pounds into the future of the company with assistance from the European Regional Development Fund and Birmingham City Council. This included a new roof - replacing the one from 1910 - and a complete overhaul of health and safety in the business, bringing our 90 year old foundry firmly into the 21st century.

Hallett Independent Art & Heritage Insurance
Hallett Independent is a specialist firm of art, museum and private client insurance brokers. 
As well as arranging insurances and settling claims for art dealers, galleries, museums, collectors, private clients and auction houses, we also advise on risk management strategies to maximise cover for the lowest premium. We are actively involved in the museums sector as trustees and patrons and so understand the financial pressures, and work especially hard to negotiate reduced premiums in what is a highly competitive environment. Our support extends to selected sponsorships, free advice and lectures to museums large and small across the UK.
We are a small, close-knit team of knowledgeable individuals. Independent of the big, global insurance firms, we provide a service defined by professional advice and attention to detail.  And, above all, a love for what we do and who we look after. We welcome all enquiries.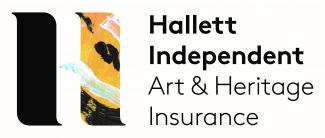 Solid Models
For over 20 years, Solid Models, has helped designers, architects, sculptors and artists to realise their concepts as prototypes, physical models and products.
We provide an on site 3D scanning service that has both capacity for large sculpture but the accuracy for the smallest of components and details.
With our expertise in developing virtual models for rendering and animation as well as 3D printing, casting and machining processes, we will work closely with you every step of the way to bring your ideas to life.