The Royal Society of Sculptors has launched the Suppliers' Circle to enable related businesses and individuals to support the Society and engage with our members.
The benefits include an introductory mention to our members and followers via our e-newsletters, a web listing, the opportunity to host a lecture / Zoom meeting with members to discuss your services, invitations to private views and access to sponsorship opportunities.
To discuss joining the Suppliers' Circle, contact Caroline Worthington at director@sculptors.org.uk
99:40
99:40 are structural and civil engineers who, when not working on building structures, spend their free time advising artists and sculptors on artwork up and down the country. They advise on selecting appropriate materials for artwork and how to use them. They also carry out structural analysis and design of the artwork, where necessary, to make sure the work is structurally safe. 
99:40 want to make sure every artist, sculptor and craftsman has the engineering support they need to make their work a reality. They offer free advice, especially if the work is interesting, or the sculptor is just starting out in sculpture.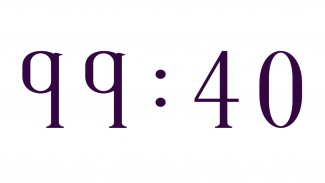 Penta Patterns
Established 35 years ago, Penta Patterns and Model Ltd have gained invaluable experience and knowledge across the various projects that they have been involved in. By combining traditional hand and bench skills with 21st century machinery they produce high quality patterns, moulds, models and parts.
Portable scanning equipment allows Penta Patterns to travel to the customer but the team also welcomes customers to their premises, for hands-on involvement if desired. Penta Patterns work in a wide variety of materials and a new carbon fibre department equipped with two autoclaves has broadened the possibilities when it comes to turning your design into reality.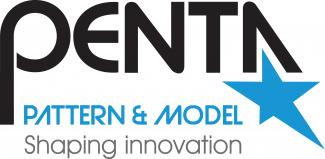 Hallett Independent Art & Heritage Insurance
Hallett Independent is a specialist firm of art, museum and private client insurance brokers. 
As well as arranging insurances and settling claims for art dealers, galleries, museums, collectors, private clients and auction houses, we also advise on risk management strategies to maximise cover for the lowest premium. We are actively involved in the museums sector as trustees and patrons and so understand the financial pressures, and work especially hard to negotiate reduced premiums in what is a highly competitive environment. Our support extends to selected sponsorships, free advice and lectures to museums large and small across the UK.
We are a small, close-knit team of knowledgeable individuals. Independent of the big, global insurance firms, we provide a service defined by professional advice and attention to detail.  And, above all, a love for what we do and who we look after. We welcome all enquiries.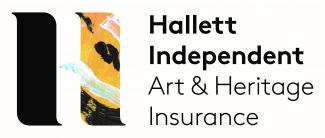 G.W. Lunt
G.W. Lunt  are a full-service foundry specialising in fine art sculpture, furniture elements and architectural hardware.
Using the lost wax process they are able to achieve a very high level of detail and complexity, perfect for even the most intricate of work. G.W. Lunt welcome artists and clients into their facility and believe that the best work results from an understanding of the full casting process, from mould to patina and all the steps in-between. Under new management since 2018, G.W. Lunt have now completed a full refurbishment of their 100-year-old building, investing over three quarters of a million pounds into the future of the company with assistance from the European Regional Development Fund and Birmingham City Council. This included a new roof - replacing one from 1910 - and a complete overhaul of health and safety in the business, bringing the 90-year-old foundry firmly into the 21st century.