The Gilbert Bayes Award for early career sculptors is given annually by the Society to a small group of outstandingly talented sculptors.
Selected by the sculptor members of the Society's Board and a guest judge, the award provides vital support during what can be a difficult transition from study to professional practice.
"I entered the GBA to get out of the hermit shell, the experience has been a total treat, from mentoring to the final show which gave the work a feeling of permanence." David Cooper, GBA Winner 2021  
The award is open to sculptors of any age or nationality, with or without formal training and working in any style of media. This award is generously supported by the Gilbert Bayes Charitable Trust. Applications will open later in 2022.
​​​​​​"It's been a wonderful learning experience." - Anna Perach, GBA Winner 2021
About the prize
The Gilbert Bayes Award for early career sculptors is a prestigious prize which supports the transition to professional practice and raises industry profile. 
Award winners receive a year's worth of professional development (including talks from guest speakers working in commercial galleries, art charities and private collections), a free year's membership of the Royal Society of Sculptors and inclusion in a group exhibition. Award recipients will also have the chance to apply for member-only opportunities as well as a residency based at Benson Sedgwick Engineering Ltd, a metal fabricator in East London.
The GBA 2021 show was held at Cromwell Place in March 2022 in London (see a video here) and it will tour to Chester College of Art later this year.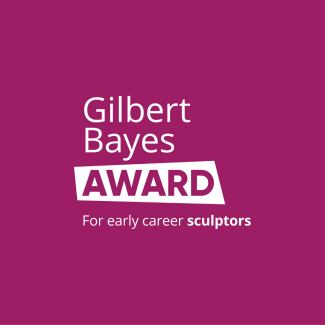 Entry process
Applications are welcomed from early career artists of any age and nationality, with or without formal training, though not in formal education. All styles of media are considered, including installation, site specific, performance, conceptual and video work. A minimum of four years exhibiting experience is expected. Applicants, based in the UK and internationally, must be committed to embracing all aspects of the Award and actively participate in all Award events.
Please note that the Society is unable to contribute financially towards artist expenses, travel costs or any costs associated with the group show exhibition.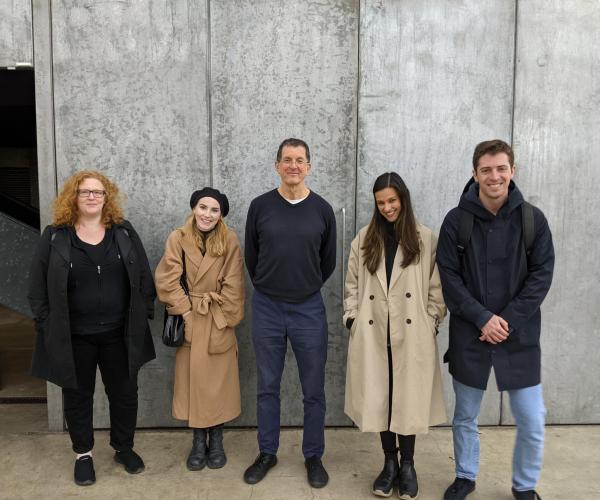 GBA 2021 winners visiting Antony Gormley's studio
Visiting Emily Motto during her residency at Benson Sedgwick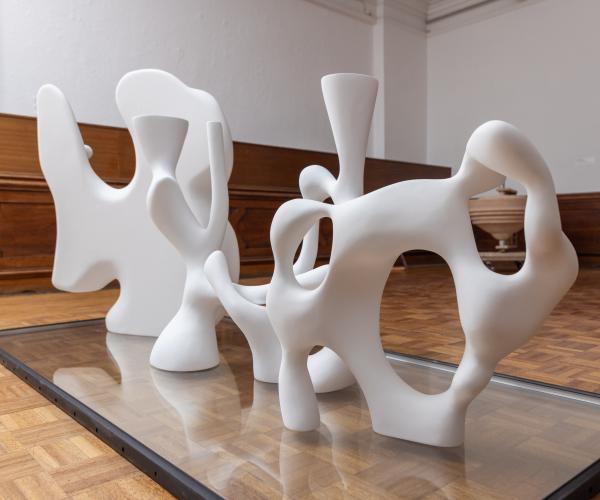 Muamba Grove (series 3), 2020 by Vanessa da Silva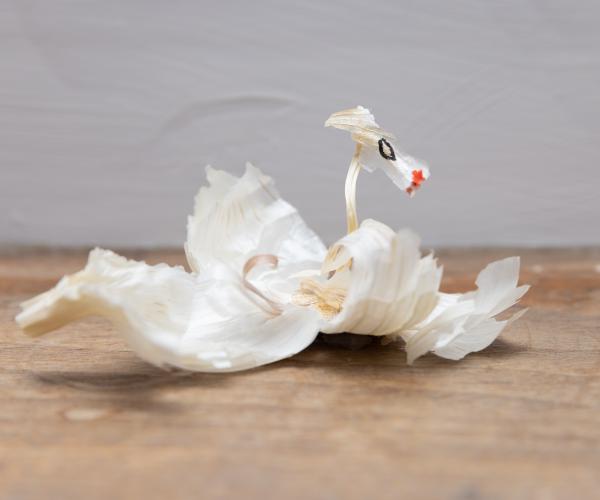 Garlic Swans, 2020 by Sally Hackett, GBA Winner 2020