The Cost of Your Words by Fabio Lattanzi Antinori
28 September 2020 - 16 March 2021
From September 2020 - March 2021, the Royal Society of Sculptors' sculpture terrace featured new work by the First Plinth: Public Art Award 2019 award winner Fabio Lattanzi Antinori, examining how digital technology and online communication are affecting the way we view the world and relate to one another.
The Cost of Your Words is a bold digital sculpture displaying the current cost of keywords, making a statement from the unexpected associations of words and their relevance in today's society. 
Language, in the form of search keywords, has become a commodity with a financial value. Online personalised search and customer tailored algorithms are designed to predict our consumer preferences but ultimately result in us existing n a state of intellectual isolation. This filter bubble is seen as largely responsible for the increasing sense of polarisation in our online and offline interactions. By uniting and dividing individuals, it is redefining the very idea of democracy.
Listen to Fabio discussing The Cost of Your Words on our Vimeo channel.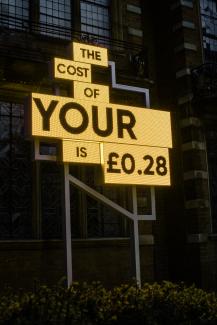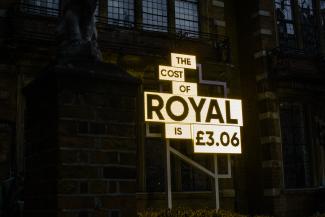 (c) Jennifer Moyes Photography
(c) Jennifer Moyes Photography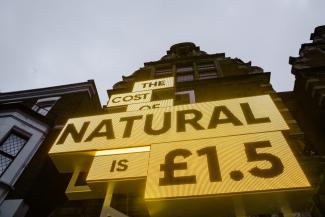 (c) Jennifer Moyes Photography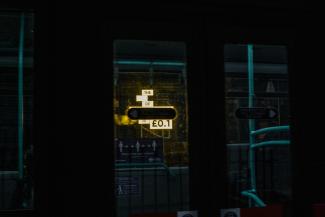 (c) Jennifer Moyes Photography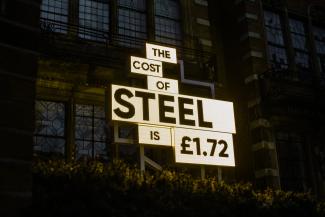 (c) Jennifer Moyes Photography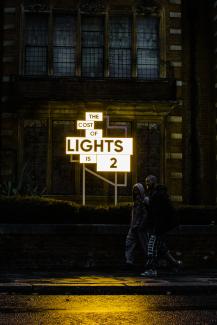 (c) Jennifer Moyes Photography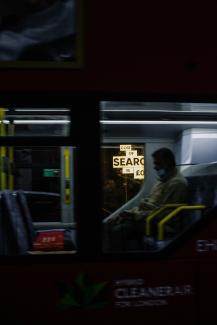 (c) Jennifer Moyes Photography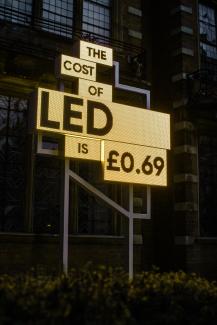 (c) Jennifer Moyes Photography
Content Provider by Jeremy Hutchison
In collaboration with Oisin Byrne, Pierre Tardif, Adam Dewhirst, Donal Sweeney, Will Worsley, Sam Britton, Tanya Auclair and Aaron May.
28 September 2020 - 29 January 2021
This accompanying exhibition explored labour conditions under capitalism, focussing on a series of gargoyles made of white tack.
The artist stole this material from the office supplies cupboard of his freelance employer and secretly sculpted them at his desk. Dozens of grotesque monsters were produced in this way. They are self-portraits; depictions of his own moral bankruptcy. Their grimacing faces translate his shame at compromising both ethics and creativity to meet the needs of corporate clients - contributing intellectual capital to the very system that his art practice seeks to disrupt.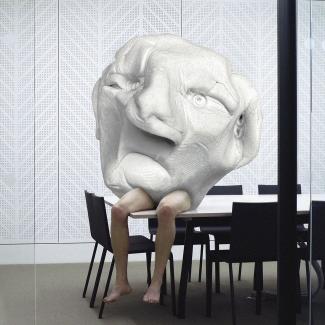 For this exhibition Hutchison's monsters are transformed into a union of disembodied zombies. They were cast in bronze, modelled in a digital environment, and brought to life. Starring in a music video, the animated gargoyles sing the slogans, emails and taglines that he has written for multinational brands while employed as a freelance copywriter. Dancing through corporate lobbies and on conference tables, they sing about freedom. But their euphoric tone rings hollow: it can only be voiced through the language of capitalist alienation.
The video was produced in collaboration with a team of freelancers. The song was written and performed by the artist and musician Oisin Byrne, and produced by Donal Sweeney. A remix of this song was written by Will Worsley (Autotune Tonmeister), Aaron May (Trap Injector), Sam Britton (Tape Splicer) and Tanya Auclair (Crunch Supervisor). The video was developed with Pierre Tardif (creative coder) and Adam Dewhirst (digital modeller).