Barbara Tribe was born in New South Wales in 1913. She enrolled at the East Sydney Technical College and studied under the influential English sculptor George Rayner Hoff, assisting him in sculpting the Anzac Memorial in Sydney's Hyde Park. In 1935 Tribe became the first sculptor, as well as the first woman, to be awarded the New South Wales Travelling Art Scholarship and she moved to England, entering the RA Schools and taking lessons at the City and Guilds School of Art under Edgar Frith and Harold Brownsword.
Tribe remained in London during the Second World War, completing several life-sized portraits of Australian servicemen, and was conscripted by the British government to assist them in recording vulnerable historic buildings. Once she was literally blasted off her bicycle by an explosion, suffering deafness in one ear for the rest of her life.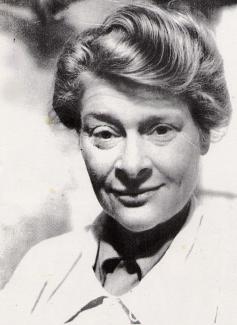 Tribe was a regular exhibitor at the Royal Academy, as well as United Artists, the Society of Women Artists, the Women's International Art Club, Royal Cambrian Academy and with the St Ives and Newlyn Societies of Artists. She became a member of the Society of Portrait Sculptors in 1954 and was elected a Fellow of the Royal Society of Sculptors in 1957. 
Tribe married John Singleman in 1947, and the pair moved to Cornwall where she took over an old Sunday School in Sheffield, Penzance, converting it into a studio. Her interest in the flora and fauna of Cornwall informed Tribe's considerable output of sculptures in a range of materials, from bronze and fired clay to wood and terracotta. She taught sculpture and modelling at Penzance School of Art for 40 years, and continued to show widely abroad and within the UK.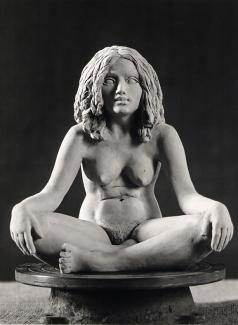 For Tribe, the ubiquitous art gallery and museum instruction 'Do Not Touch' was anathema, saying: "I don't mind what people do faced with my work, as long as they touch it". 
It was not until 1986 that a major exhibition of Tribe's work was mounted back in her homeland, giving her countrymen an opportunity to acquaint themselves with her talent. A retrospective was held at the Mall Galleries, London, in 1991, where she was championed as 'Australia's most important living sculptress' The Royal Air Force Museum, Hendon, the National Gallery, Canberra, and several other Australian public collections acquired her work and a large part of her archive was deposited at the Michell Library, Sydney