Sculpture across the Generations
Using art and the creative process, this project will connect elderly people from Ellesemere House Care Home (including those with dementia) with pupils of Servite RC Primary School.
Together the groups will take part in a stimulating and meaningful art activity. The aim is to create an inclusive platform for experiential, enthusiastic learning which will enable positive connections to be forged between old and young, whilst enhancing health, happiness and personal development.
The arts have been recognised by Public Health England as beneficial to health and wellbeing, whilst social interaction is essential to limit the loneliness and isolation increasingly faced by older people. This project takes inspiration from Channel 4's " Old People's Home for 4 Year Olds' which demonstrated the life-changing impact of connecting the old and young.
The art created was exhibited at the Royal Society of Sculptors, whilst photographs and a film (see below) document the experience. 
Health tests will measure changes in the dexterity, mental recall, mobility and wellbeing of the care home residents to assess if involvement in creativity and interaction with children has had a positive impact. Children will have the opportunity to learn about dementia and old age, whilst improving their communication skills. The ultimate aim is to break down barriers between the generations through art.
With warm thanks to the Postcode Community Lottery for their support.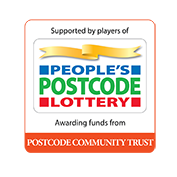 Film credit: Felix von Stumm for Orpheus Films